PETER PAN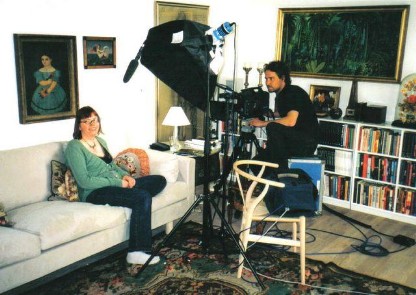 From the very first time I watched Disney's animated Peter Pan film in a local cinema in my native city Odense in Denmark, I've been in love with Peter, Neverland and everything that has to do with it. I guess I was only 3 years old back then, so it must have been in 1965 and the love just grew, so when I was accepted at Odense University almost twenty years later where I was to study Literature, the first thing I told my professor was that I wanted to write my Ph.D. thesis about Peter Pan! I'm sure the professor (who was in fact the international semiotics expert Svend Erik Larsen) thought I was crazy, especially as in Denmark we only knew Peter Pan from Disney's film. Sir J. M. Barrie's original play and books were still not classics in Denmark in the way they are today.
Anyway, reading Barrie's works only made me love Neverland even more and I found it extremely fascinating that Sir Barrie kept coming back to his Peter Pan story. Peter first emerged in 1902 in Barrie's novel "The Little White Bird", then in the play "Peter Pan" from 1904. Barrie returned to the story first in 1906 with the picture book "Peter Pan in Kensington Gardens" and in 1911 with the children's book "Peter and Wendy". He also wrote the "Scenario for a Proposed Film about Peter Pan" in 1920 as well as several essays and speeches about Peter and Captain Hook.
In my Ph.D.-thesis from 1991 I tried to communicate some of my fascination with both Barrie and Neverland and I guess I somehow pulled it off. In 1998 my thesis was published as a book in Danish and in 2006 the Danish film director Michael Hansen Caleb based his documentary "In Search of Peter Pan" on this book (see photo above where I'm being interviewed for the documentary). Finally in 2013 the book was released in English with the title "The Boy Who Would Not Grow Up – But Did".
If you want to know more about my work with Peter Pan and what inspired me, click here to read on: